Posted by Oram Miller on 22nd May 2023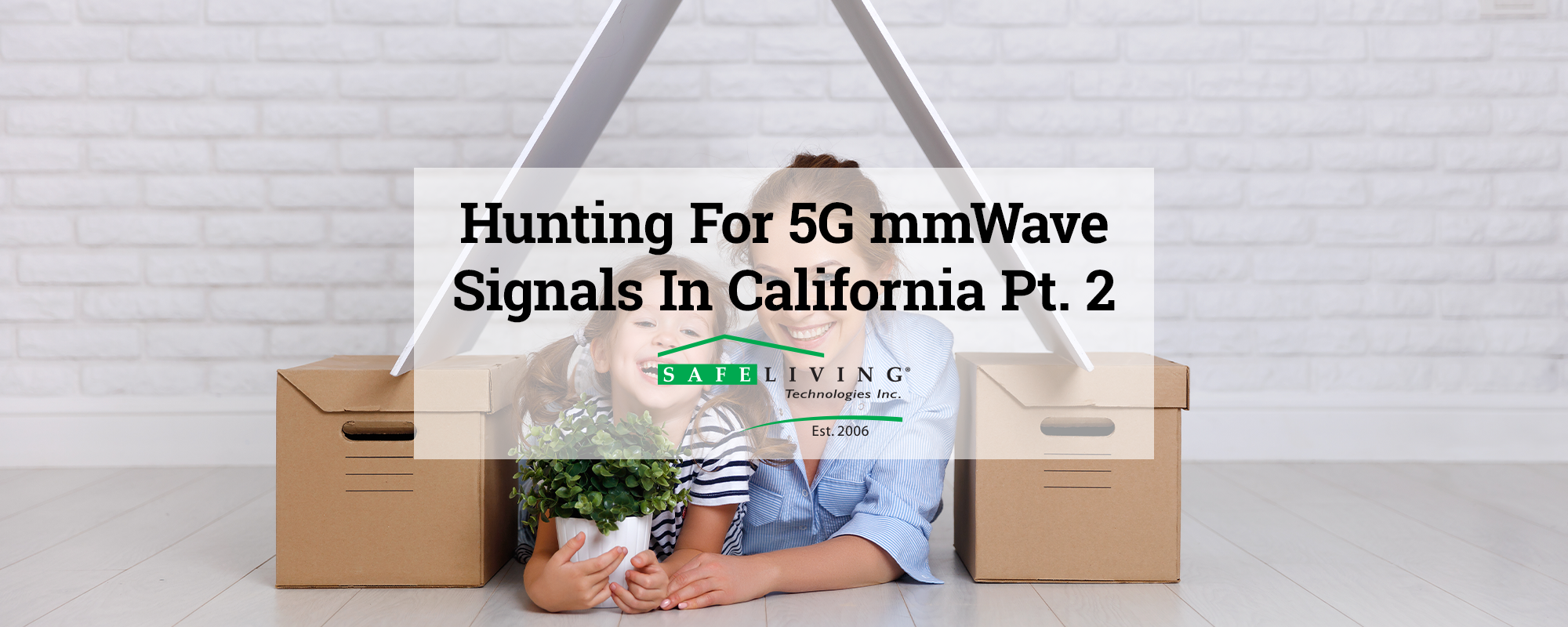 Greetings,
I wanted to share with you an email exchange, copied below, I had last evening with Kevin and Rob at SLT regarding their great new mmWave RF meter that several of us are beta testers for and that they are about to release. Perhaps we can talk about it for a few minutes at our faculty meeting this morning. As you can read in our email exchange shown below hopefully before we meet this morning, you will see my thought that people who buy this RF meter, beta testers, building biologists and the lay public in the EMF community alike, will likely find out that there is less mmWave 5G cell coverage than they fear, at least where most of them live, and that it is mostly clustered in high density areas.
More importantly, those mmWave signals will only be triggered by a newer Verizon smart phone thus making it difficult for users who are AT&T and T-Mobile users to detect those signals because those two carriers are just not deploying as much mmWave service as Verizon has (although I understand they are deploying some more mmWave service than over the last few years).
Also, Dish, the fourth new cell company, is deploying a 5G-only network that would likewise have on-demand mmWave antennas only triggered by phones carried in front of those antennas by their customers. It will be really interesting to see how your new meter, Rob, brings this issue into clearer focus for everyone. I am very much looking forward to that because I believe and have been saying for years that there is a great deal of misunderstanding about mmWave 5G coverage.
On the other hand, mid-band coverage is exploding and is more modulated than 4G LTE has been (and even that is being updated to more modulated 4G LTE Advanced service). That is the real health hazard and is easily covered by your
Safe and Sound Pro II
and
Safe and Sound Classic II
meters, although users cannot tell what frequencies are being used, whether low or mid band. I need to learn when Bill Cadwallader and I go to the 5G conference in Las Vegas at the end of September whether mid-band 5G C-band and CBRS coverage is also beam-formed, meaning it is on-demand and only triggered when a user's phone is in front of it like with mmWave antennas, or always on. I am really interested to know that. Hope we can talk a bit about this this morning.
All the best,
Oram Miller